Royal Electric Inc.
Electrical Contractors
Affordable and reliable service for over 25 years.

CALL FOR YOUR FREE ESTIMATE!
410-781-6326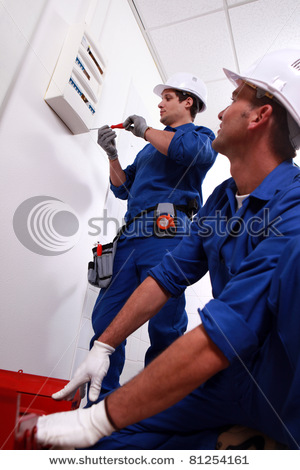 Services We Provide
We provide services to both residential and commercial clients!
Free Estimates
Our commercial and residential estimators will meet you onsite, discuss your electrical needs and review and building plans. In most cases, a written estimate is mailed to you within two business days or less. Provide us with an email address and you will receive your estimate the same day it's placed in the mail!
Order Your Fixtures...
... through us and save money! Royal has relationships with all the major parts, lighting and fan distributors. In most cases, we can provide you with fixtures below the suggested retail prices.
Residential Services
Electrical service upgrades
Service panel replacement/upgrade
Home additions and renovations
Ceiling fan installation
Attic and bathroom fan installation
Fixture installation and replacement
Telephone, cable and computer circuits
Interior and exterior lighting
Recess and track lighting
Landscape and driveway lighting
Pool, jacuzzi and hot tub wiring
Appliance circuits
Generator installation
Fire restoration
Smoke detectors
Home inspection repairs
Wireless lighting controls
Troubleshooting and repairs
Commercial Services
New commercial construction
Retail stores
Health care facilities
Electrical service upgrades
Equipment circuits
Low voltage control wiring
Computer and phone circuits
Generator installation
Transformers
Site and neon lighting
High bay lighting
Parking lot lighting and lamp replacement
Outdoor service
Fire restoration
Violation correction
Troubleshooting and repairs